Strike up the band. Cue the balloons. Get the cake ready. Return the confetti to the store because that's not of the Lord.
In case you haven't been able to tell, I am absolutely thrilled because today is book launch day!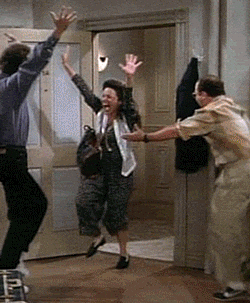 Today, Behold: Seeing and Savoring God is available for purchase on Amazon. I see this book as an invitation to slow down and sit still with God. It's so tempting to rush through the day, but a joy that comes when we sit and truly behold the Lord. We were called to enjoy him.
I'm learning that Jesus didn't live and die so that we wouldn't go to hell, but he sacrificed himself to restore our relationship with God. And we can embrace that relationship today, right now. We can choose to look at him and savor him. The more time we take to truly enjoy God now, the more we will want to enjoy him tomorrow and the next day and the next day. The more time we spend with him, the less appealing sin will be. The more we gaze at his face, the less we'll prioritize the shouting of the world.
Our God is so good and so gracious. May we take the time to truly savor him. Let's make space to meet with him and enjoy his presence. Check out Behold today!
And, after you make your purchase, head over to sarahjcallen.com/giveaway, fill out the form, and be entered to win a bundle of my books and a few other fun items!
---
Disclosure: Some links in this post are affiliate links, meaning, at no additional cost to you, as an Amazon Associate I earn from qualifying purchases.